Four Day Week
Study of pilot at New Zealand firm finds staff were happier and 20% more productive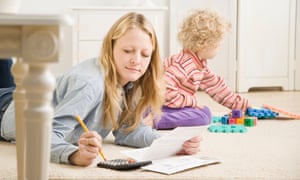 Four Day Week
The founder of one of the first big companies to switch to a four-day working week has called on others to follow, claiming it has resulted in a 20% rise in productivity, appeared to have helped increase profits and improved staff wellbeing.
Analysis of one of the biggest trials yet of the four-day working week has revealed no fall in output, reduced stress and increased staff engagement, fuelling hopes that a better work-life balance for millions could be in sight.
Perpetual Guardian, a New Zealand financial services company, switched its 240 staff from a five-day to a four-day week last November and maintained their pay. Productivity increased in the four days they worked so there was no drop in the total amount of work done, a study of the trial released on Tuesday has revealed.
The trial was monitored by academics at the University of Auckland and Auckland University of Technology. Among the Perpetual Guardian staff they found scores given by workers about leadership, stimulation, empowerment and commitment all increased compared with a 2017 survey.
Details of an earlier trial showed the biggest increases were in commitment and empowerment. Staff stress levels were down from 45% to 38%. Work-life balancescores increased from 54% to 78%.
"This is an idea whose time has come," said Andrew Barnes, Perpetual Guardian's founder and chief executive. "We need to get more companies to give it a go. They will be surprised at the improvement in their company, their staff and in their wider community."
He has this week released a how-to-guide for other organisations, including findings from the trial and implementation.
"We've been treated like adults and I think as a result everyone is behaving like adults," said Tammy Barker, a branch manager who was part of the trial that cut the working week from from 37.5 hours to 30.
The eight-week experiment was closely watched by employers and policymakers around the world.
***
Four Day Week
Four Day Week