Airbus
An Airbus A330 lands at Zurich airport. By 2020 passengers could be sleeping in the cargo hold.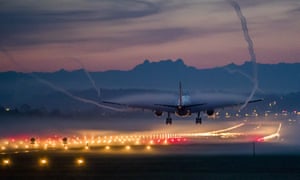 Airbus
The European aircraft giant Airbus has announced plans for sleeping facilities for passengers in the cargo hold of planes that could be operating in A330 wide-body jets from 2020.
The sleeper compartments "would fit inside the aircraft's cargo compartment", said Airbus and Zodiac Aerospace, which is a subsidiary of the French aerospace company Safran.
The modules "will be easily interchangeable with regular cargo containers".
"Airlines will initially be able to choose from a catalogue of certified solutions by 2020 on A330" for the sleeper pods. The possibility of fitting them into A350 XWB airliners is also being looked at.