Recruitment Challenges
"For every vacancy, filled, two or more positions come open and need to be filled."
Recruitment Challenges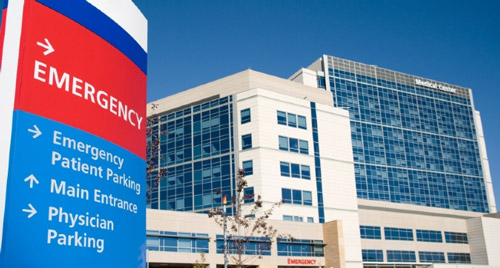 Interviewees
Andrew Chastain
Managing Partner and Chair of Witt/Kieffer's healthcare practice
Craig Garthwaite
Professor of Strategy and Co-director of the Health Enterprise Management Program,
Kellogg School of Management, Northwestern University
Julie Hill
Recruitment Coordinator, Tidelands Health, and President, National Association for
Health Care Recruitment
Manisha Jain
Senior Associate Director, Wharton MBA Career Management, Wharton School,
University of Pennsylvania
John Lacy, CHRO
Baylor Scott & White Health
Shaun Smith, SVP and CHRO
New York Presbyterian Hospital
***
From rising costs to an aging population, today's hospital leaders have no shortage of concerns. However, they are all connected to a single issue—the need to acquire talent. This emerges from a new Economist Intelligence Unit (EIU) survey— sponsored by Prudential—of more than 300 executives from hospitals of different sizes, locations and structures.
The survey reveals that talent is becoming a more pressing issue. In 2015, when the EIU conducted the first survey of the sector, attracting the best talent was   less of a concern than other challenges. Now it is the second-leading issue for the  industry, according to survey respondents. Part of the problem is that, in a cost-constrained environment, it will not be easy for hospitals simply to increase pay packages to secure top talent. And this challenge is being compounded by an industry-wide shortage of nurses, doctors  and other clinical staff.
For many, it is a game of catch-up. "For every vacancy filled, two or more positions come open and need to be filled," says Julie Hill, Recruitment Coordinator for Tidelands Health and President of the National Association for Health Care Recruitment.
To compete for talent in this environment, hospitals are finding creative solutions.   While remuneration must remain competitive, hospitals are using other weapons   in their battle to win recruits, from developing candidates internally to using social   media as a recruitment tool.
The numbers crunch: Increasing demand, dwindling supply
Demand for healthcare services is growing rapidly. The Affordable Care Act (ACA) has enabled millions more people to buy health insurance, and they are now using healthcare services more extensively. Meanwhile, an aging population—bringing with it a range of complex health conditions—means hospital stays are longer and more frequent. While these factors are pushing up demand for clinical staff, supply is dwindling. "What we're experiencing now is another cycle of increased demand and decreased supply for key clinical roles, primarily registered nurses," says John Lacy, Chief
Human Resources Officer for Baylor Scott & White Health, the largest non-profit healthcare system in Texas. "We study workforce trends with our own human resources analytics function," he adds. "And there are more open positions posted in Texas than nurses in Texas to fill them."In the survey, the majority of respondents expect that, within the next decade, they will experience a shortfall of specialists, generalist physicians (GPs), nurses and other clinicians, which they say will hamper their ability to deliver high-quality care. On average, the problem is expected to become apparent in three years.
The experiences of survey respondents are reflected in the latest Talent Shortage Survey from ManpowerGroup, a staffing company, which found nursing jobs among  the top ten hardest to fill.
***
Recruitment Challenges
Recruitment Challenges
Complete Report
https://www.eiuperspectives.economist.com/sites/default/files/EIU-Prudential_Recruitment%20Chellenes%20Prompt%20New%20Wave%20Of%20Innovation%20For%20US%20Hospitals.pdf